Credentials
We are proud to be affiliated and certified by some of the industry's leading organizations. We believe in giving back to the community and proudly support many local organizations.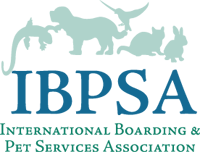 International Boarding & Pet Services Association (IBPSA)
The International Boarding & Pet Services Association is a professional business association that provides business resources, industry expertise, staff education and training, certifications, and legislative support for the pet care services industry. IBPSA Members include the owners and employees of pet boarding and daycare facilities, groomers, dog walkers, pet sitters, veterinarians, trainers, and holistic care pet care providers.
---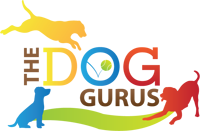 The Dog Gurus
The Dog Gurus provide pet care professionals with the resources and knowledge they need to successfully launch, grow, and profit in the industry. With a focus on the safety and well-being of dogs, owners, and professionals, especially in the off-leash, group-play environment, members of the Dog Gurus community have access to the latest industry trends and ongoing learning tools that help promote a better understanding of an animal's needs and the best way to effectively care for them.
---

Professional Animal Care Certification Council (PACCC)
Social Pet is 1 of only 2 businesses in the state whose owner is certified to operate a pet care facility. The Professional Animal Care Certification Council is a nonprofit organization created by a team of industry experts to recognize high quality providers and help them meet the challenge of educating pet parents on the value of a pet care provider's investment in education and training. PACCC's mission is to bring independent testing and certification to the pet care services industry by means of stringent testing intended to reflect a professional's broad knowledge of animal care.
---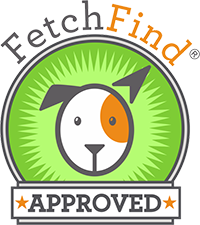 FetchFind Approved
A seal of approval in the pet industry, the FetchFind Approved designation is earned by businesses who have met FetchFind's rigorous criteria, setting them apart from their competitors.
---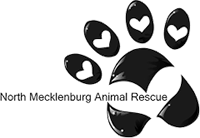 North Meck Animal Rescue
North Mecklenburg Animal Rescue is a nonprofit, no kill animal rescue in Charlotte NC. COMPANY NAME is proud to be associated with NMAR in their help to end pet abandonment, abuse and neglect.
---

Pet Tech CPR Certified
Earned through successful completion of Pet Tech's specialized training program, Pet Tech certification shows advanced knowledge in pet CPR techniques, first aid skills, health care, and wellness information.
---

Monroe Rd Advocates
MoRA is a grass roots organization bringing together residents, businesses, and community institutions to forge a more vital and vibrant community. Social Pet is proud to be associated with MoRA.
---

Charlotte Area Chamber of Commerce, Member
The Charlotte Area Chamber believes a strong, vital community goes hand-in-hand with a strong, vital business environment. By offering a variety of outstanding business programs, the Charlotte Area Chamber is dedicated to providing something for everyone.
---