Mission & Values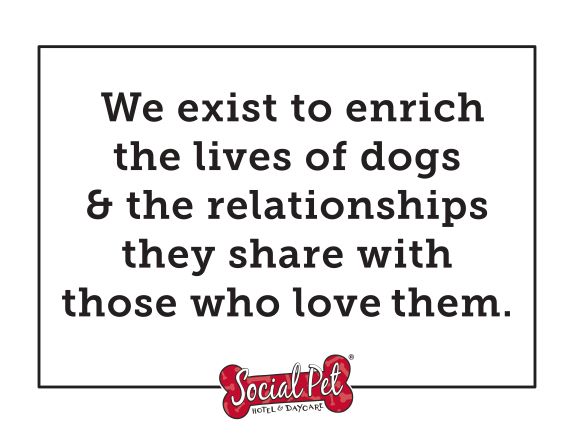 We are a locally owned and community-focused pet care facility founded on the idea that quality pet care starts with caring, knowledgeable people who are passionate about enriching dogs' lives and the relationships they share with those who love them.
We are committed to a higher purpose of educating pet parents about dog behavior, and why it is so important to understand that all dogs are unique and deserve customized care. A "normal" dog is not necessarily one that will play well with others for hours on end in a large 20+ dog pack. On the contrary, most dogs (over 60%) are too intelligent, active, and hungry for engagement to find long-term value in simply running around with other dogs. They deserve to interact with humans who understand this and respect the individual qualities that make them unique.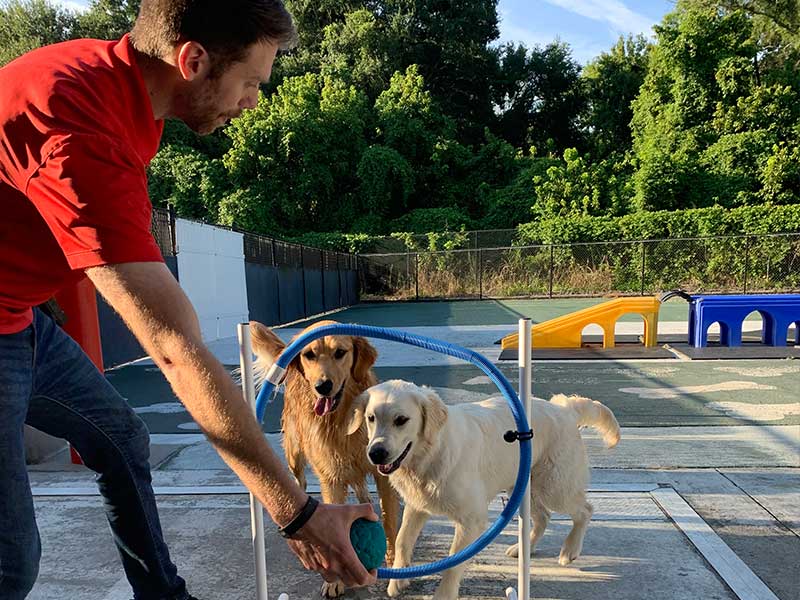 Our Values
We approach pet care with an authentic desire to perform better tomorrow than we did today, even though today we are giving our best.
Each team member at Social Pet pledges to uphold our core values of Safety, Excellence, Passion, and Growth, to ensure exceptional experiences for each pet, each person, each day.