Lodging
At Social Pet, we want your pup to be as comfortable in our care as they are in your home. Our modern facilities include outdoor play areas with ample shade and cool pools as well as large climate-controlled indoor play areas. When your dog isn't busy playing or being spoiled by our team, they will rest comfortably in our vacation-style accommodations. You can pick exactly what your pup will prefer with one of our multiple packages and lodging options!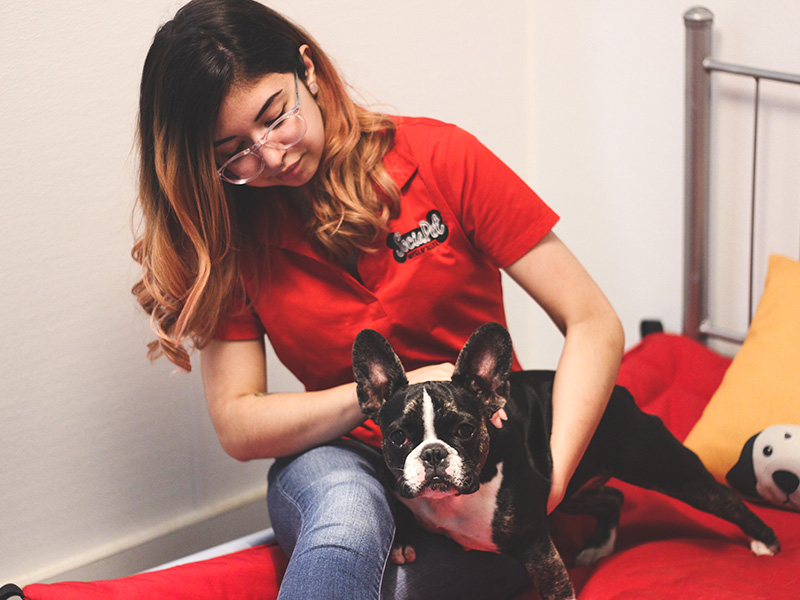 Lodging Activities
Your dog will enjoy plenty of activities during their stay.
---
Activity Packages
We've bundled our most popular activities and services into Activity Packages. Our Reservation Specialist will learn all about your dog and help you personalize your pup's reservation to include the perfect amount of fun with canine friends and one-on-one attention from our highly trained, dog loving team.
---
Lodging Options
When your pet is ready to rest from all the fun play, we offer a variety of vacation-style accommodations. Siblings can lodge together, and parents may bring blankets or toys for the familiar comforts of home.
Condo
A familiar home away from home suitable for small to medium dogs.
Villa
A personal room with space to relax in between play times!
Luxury Suite
Our luxury suite is a complete bedroom with space to sprawl out and relax.
---
Lodging rates vary depending on the activity package and accommodation you select. Please call us at (704) 835-1022 and speak with a Reservation Specialist so we can learn all about your dog and your wishes to ensure a fun-filled visit to Social Pet.