Our Facilities
When it comes to choosing a dog boarding facility in Pineville or Charlotte, NC it's no secret you have many options. We've taken the extra steps to provide the safest and securest facilities to keep your pet safe while with us.
Our modern facilities include outdoor play areas where both daycare and boarding dogs enjoy ample shade and cool pools. We also have large climate-controlled indoor play areas and separate play zones for large and small dogs.
We understand the peace of mind that comes from knowing your pup is in a healthy and safe environment. Every dog is closely monitored at all times and extra precautions are taken to ensure your pup has the safest, most enriching experience possible.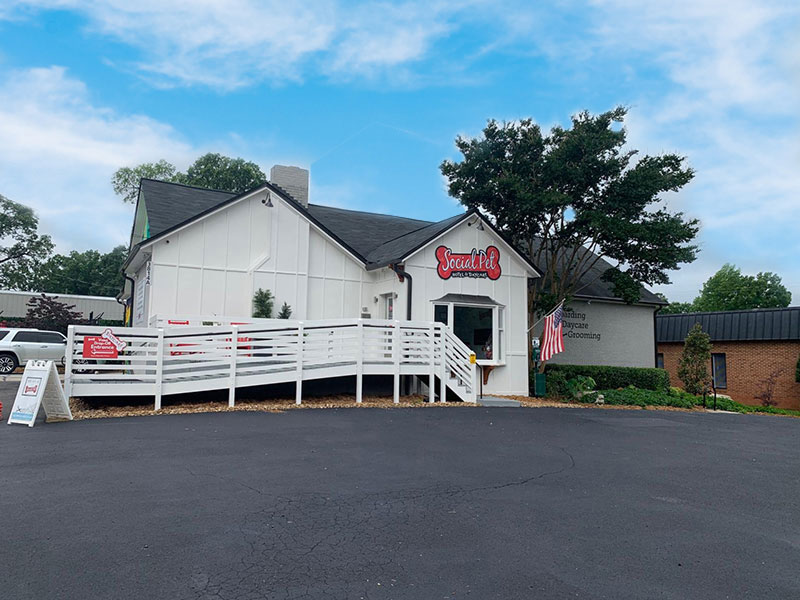 Charlotte Location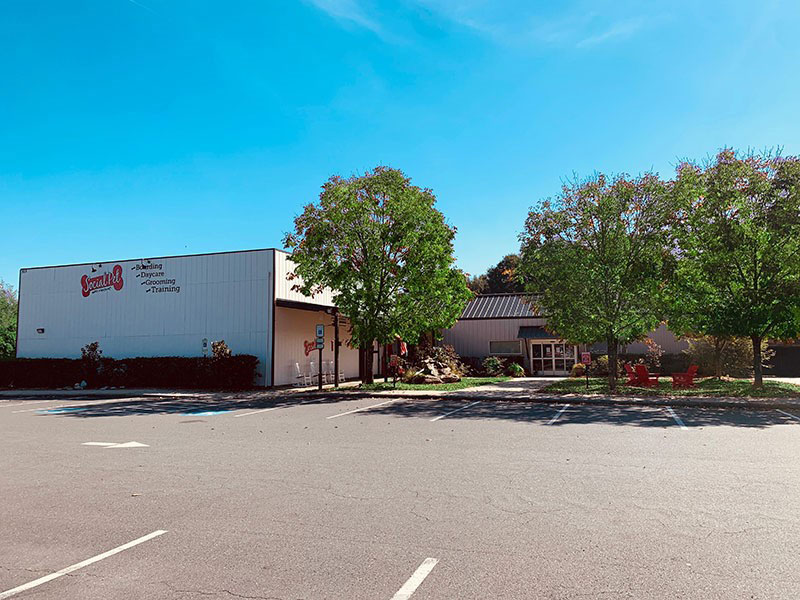 Pineville Location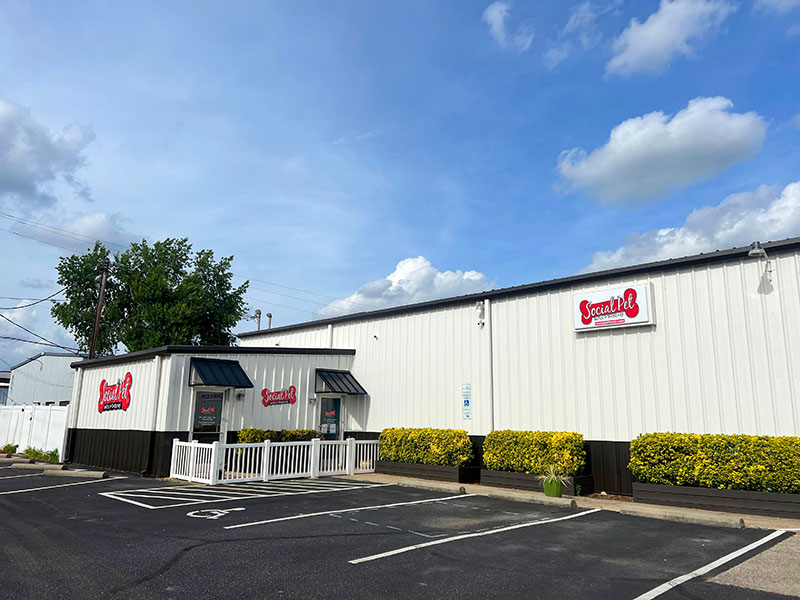 Northlake Location
Commitment to Health & Safety
In addition to training our staff in Pet CPR/First Aid, we also take several precautions to maintain a safe and healthy environment at both of our facilities.
---
Security Monitoring
Safety and security go hand in hand which is why we have invested in the best systems available. We have Security Monitoring with Live Closed Caption Video Surveillance and 24/7 Fire Detection that includes live monitoring and dispatch. Most importantly, we maintain transparent communication with pet parents, always.
---
Ongoing Staff Training
Our Social Pet team participates in regular training included in our monthly staff meetings on best practices for keeping dogs healthy, happy, and safe.
---
Temperature Control
We use an infrared thermometer to test the ground temperature and have a weather station that monitors air temperature and heat index. Additionally, our Gym is heated and cooled to provide a comfortable play environment all year long.
---
Valet Drop-Off
Our valet stations are open from 7AM – 9AM, 7 days per week. We want to make it as convenient as possible to drop off your dog and carry on with your day!